I am having a weird problem, some of the text seems too big the MCM menus in the various mod. I am using STEP extended and a few magic mods. But this is my third time modding Skyrim and I don't remember this, even though I had similar mods before about 6 months ago. Any ideas? A SkyUI update, maybe? Here is an example from Complete Alchemy and Cooking Overhaul: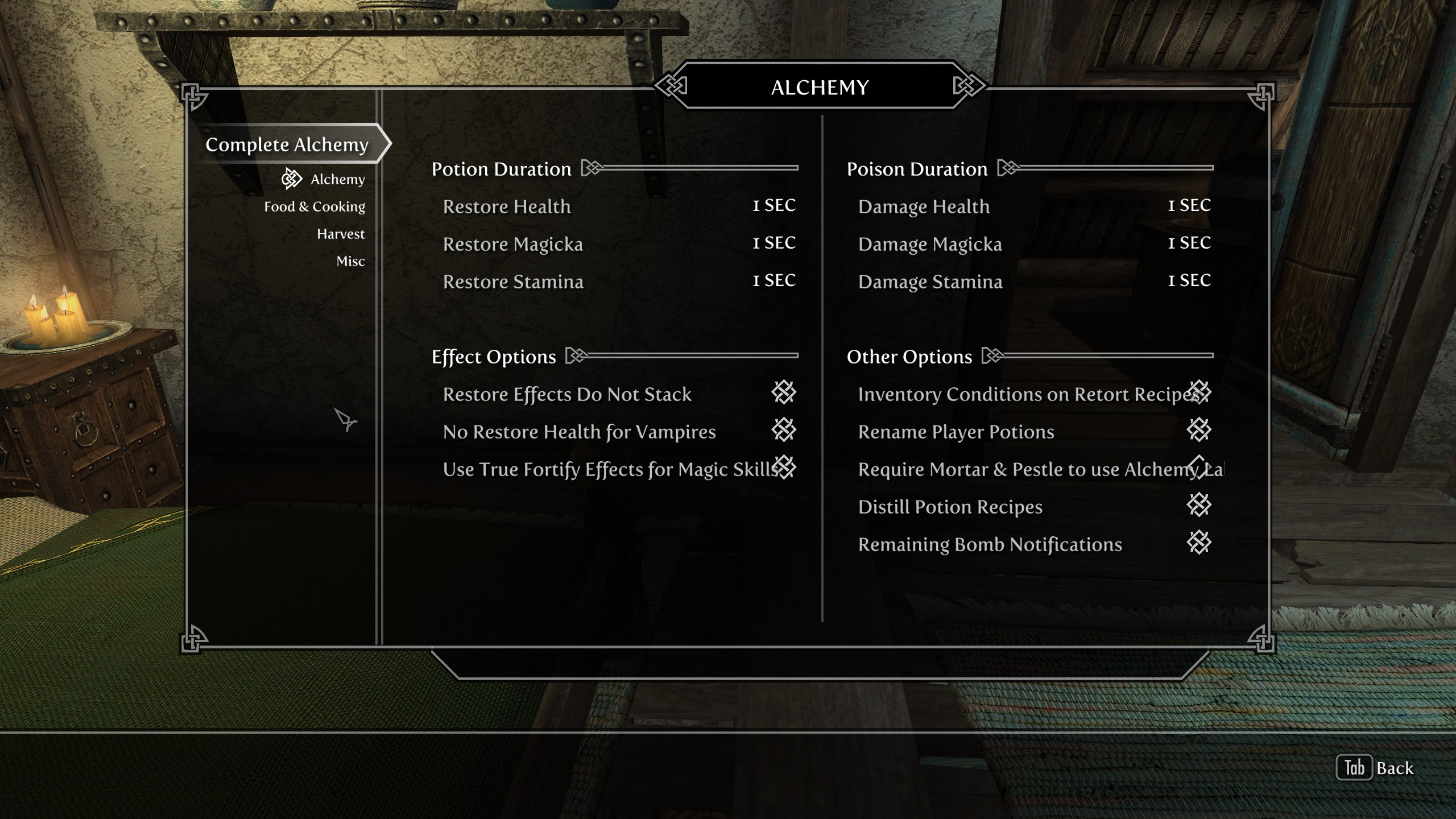 Here is what it should look like (from the images on its nexus site):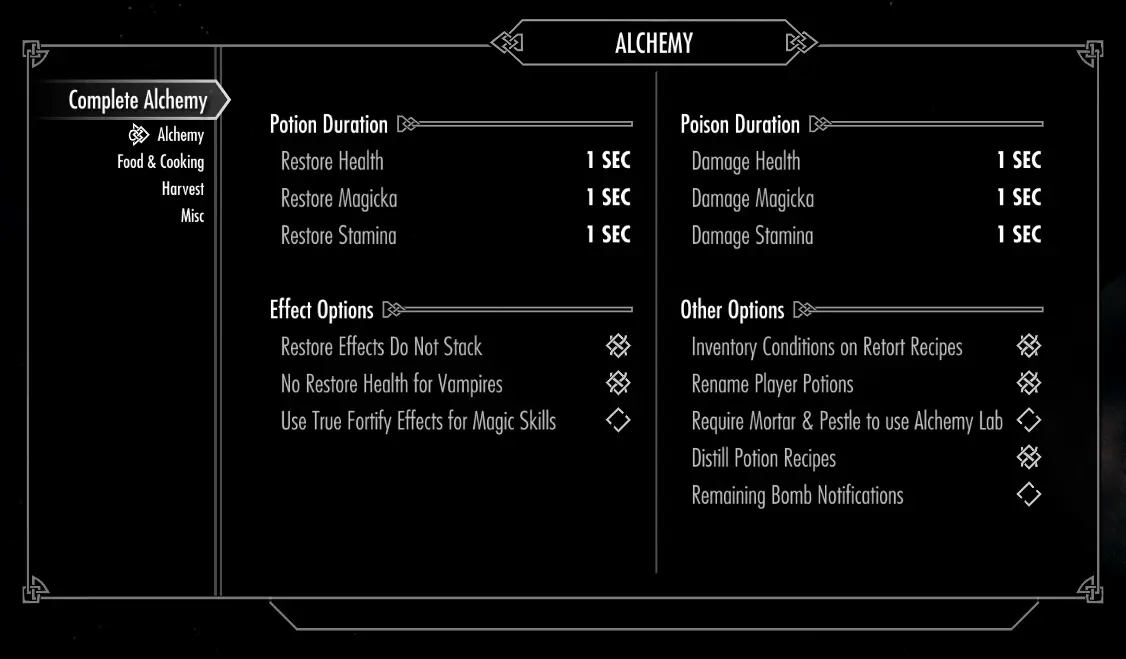 Edited by mentaltyranny, 03 July 2018 - 03:55 AM.