I noticed that this mod that is included with Robco Certified seems to disable the equpip/unequip sounds for armor.
I didn't know the cause at first until I went through the mods and found it was Robco Certified. So I opened the included plugins in xEdit and found: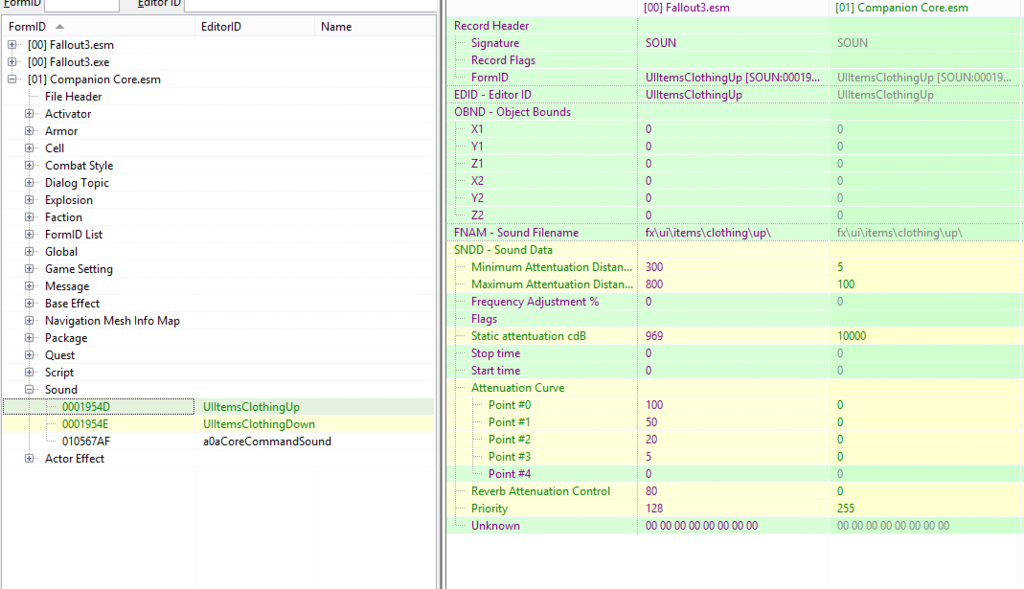 I don't really know what those setting mean but I'm guessing they make the sounds quieter/silent? I don't understand it's need to do this. Is it necessary? Can I just copy the vanilla settings back over?
Edited by Bugsbugme, 25 June 2015 - 07:14 PM.