Your guide is wrong. There's not any rock textures worth recommending. Seriously though Bethesda's are perfect already bar the meshes. Wait... Did I just complement Bethesda? :O_o:
The improvement by itself isn't as drastic as it was in Skyrim, but Rock On make rocks less "flat", a bit more patterned (vanilla rock look too smooth & clean for a post-apocalyptic environment imo). Plus they look too "bright", I tend to like darkened textures :P
As far as meshing goes, what I have seen isn't "plain bad", i.e. they aren't the blocky stuff we used to see without SMIM in Skyrim. They just have several UVmaps issues.
The terrain textures... they're pretty decent, except when there is junk or debris scattered on it...
Like this :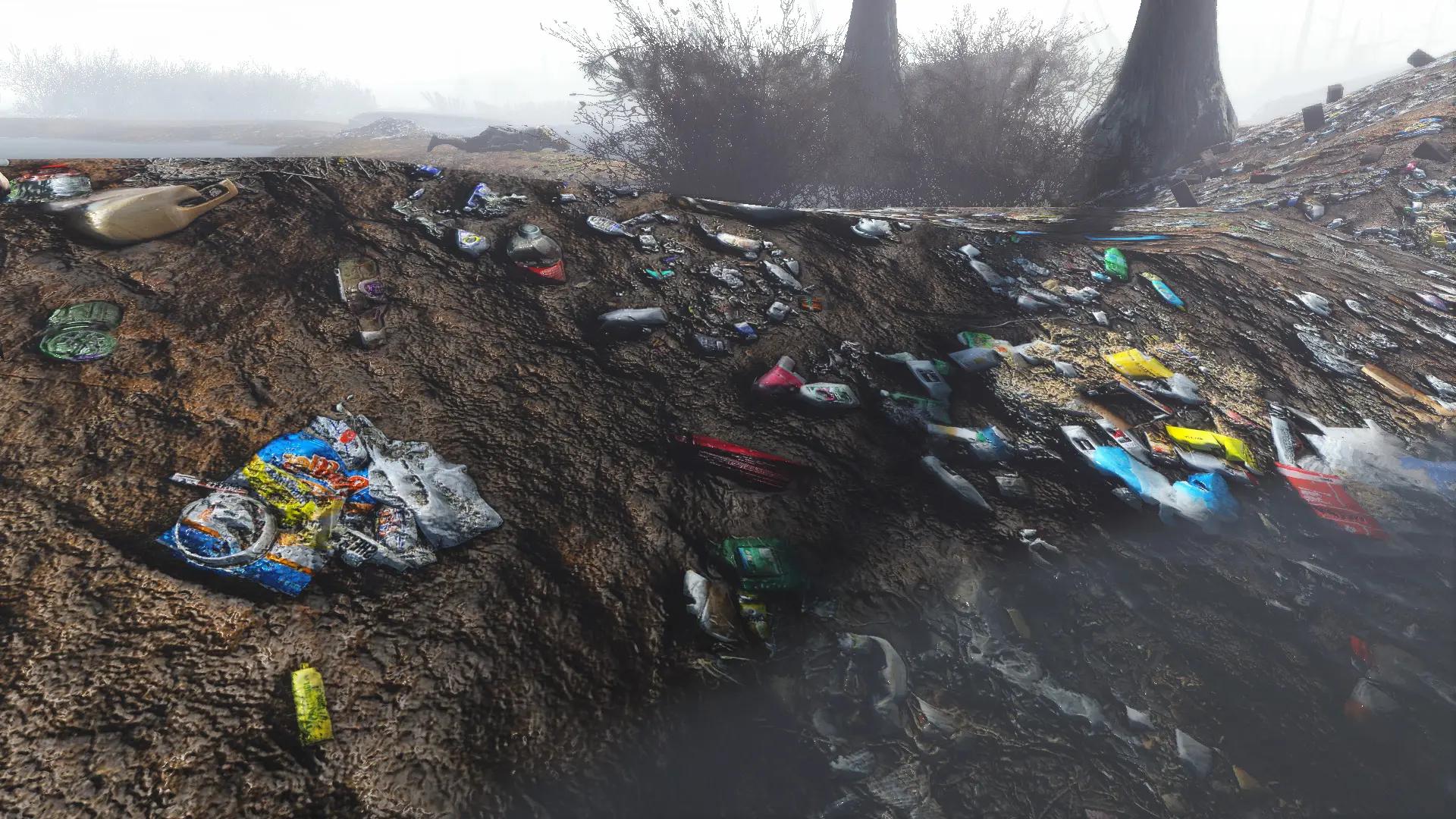 (and that's a picture from Hein's texture pack, which already include a lot of work to make it look more natural).
We need cleaned textures with actual junk statics sets placed there instead, but that's a sh*tload of work and would be performance hungry.
Edited by Kesta, 26 April 2016 - 11:32 AM.